Improve customer satisfaction and reduce costs by transforming your payment and collections process
illion Digital Tech Solutions delivers flexible, self-service, digital payments for financial services, government, telecoms and utilities organisations, providing global services and support 24/7.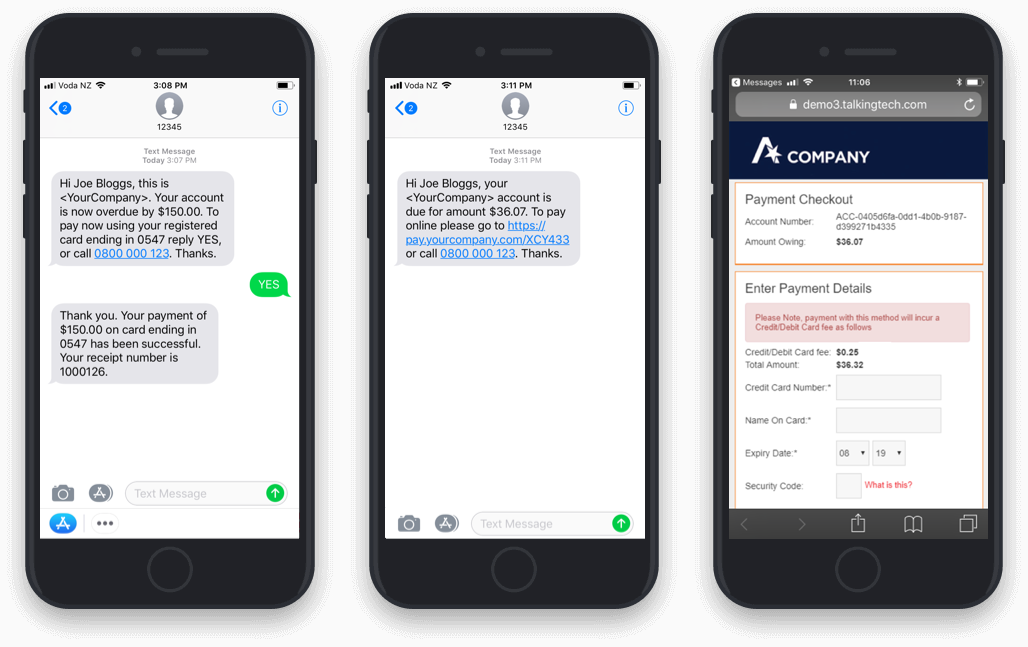 Reduce Collections Costs
Shift your collections strategy to self-service and automated digital payments. illion Digital Tech Solutions helps companies achieve up to 80% reduction in collection costs.

Improve Customer Engagement
Deliver personalised communications through multiple channels with illion Digital Tech Solutions. End-customers have ease and flexibility to pay by Interactive Voice Response (IVR), SMS, Direct Debit, web and mobile to increase the overall brand experience. illion Digital Tech Solutions delivers capabilities across channels, such as payment plans, alerts, appointment management and Voice of the Customer (VoC).

Digital that isn't Disruptive
With just one data file, your collections process can be rapidly transformed, with no need to upgrade or replace. Digital payments and communications are delivered through a hosting model to integrate with any existing system.

A Collections Strategy for Your Business
illion Digital Tech Solutions has over 30 years of experience and consultancy to tailor digital collections for your business, providing measurable results based on agreed KPI's. illion Digital Tech Solutions identifies where payments can be streamlined, focussing on automation and self-service to reduce costs and free up valuable resources.