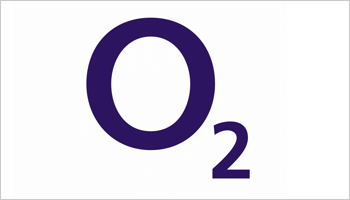 About O2: O2 is the commercial brand of Telefónica UK Limited and is a leading digital communications company in the UK, running 2G, 3G and 4G networks across the region.
Industry: Telecommunications
Solution: illion Digital Tech Solutions WebPay
After a year of service, 27% of (Digital Tech Solutions) early arrears payments are collected through the WebPay channel
---
A competitive market
The UK mobile market is a competitive environment with four operators and 75.1 million mobile connections, meaning that customer retention has never been more important. O2 is the commercial brand of Telefónica UK Limited and is a leading digital communications company in the UK, running 2G, 3G and 4G networks across the region.
To retain this competitive position, O2 is focused on offering its customers a high-quality experience. An important part of this process is ensuring that the payments and collections channel is consistent with the rest of the customer journey and brand 'experience'.
The payments and collections process
Mobile operators encourage customers to pay by direct debit. Often, customers who do not opt for direct debit fall into arrears, for either financial reasons or simply due to oversight.
Financial Conduct Authority (FCA) regulations in the UK direct organisations to identify and support customers who require financial assistance.
WebPay
In 2017, O2 wanted to provide a new and convenient payment channel to customers who had fallen into arrears and did not have direct debit set up or a registered card. This would help to increase collections payments at an earlier stage as well as improve customer sentiment by avoiding potential payment disputes.
O2 worked with its long-term payments and collections partner, Digital Tech Solutions, to develop and launch a new and fully Payment Card Industry (PCI) compliant collections channel – 'WebPay'. Digital Tech Solutions has been working with O2 for over 14 years, providing digital collection and payment services and advice to O2, consisting of automated voice, SMS and web payments.
WebPay is a one-click, personalised payment channel that delivers mobile and web-based options for bills payments and collections. Customers are contacted via SMS with a unique URL, taking them into the O2 personalised payment portal. All payments are processed through a secure, PCI Level 1 accredited payment gateway.
Customers enter their card payment details, either manually, via card scan or autofill dependent on the device and preference. The customer then receives notification of their payment via SMS.
Previously, customers were encouraged to make a call or log in to an online portal to make a payment. This call to action was time consuming for the customer and resulted in a large volume of transfers to the call centre.
Results
Now in its 12th month of operation, 27% of all cash collected is successfully made via WebPay, making it the most popular payment channel for customers without a registered card.
Customers without a registered card entering collections have shown an increase in unique payments by 39% and cash collected has increased by 40%. The average WebPay payment is the one of the highest of all of O2's payment channels.
Calls transferred to the contact centre have decreased by over 3000 calls per month, relieving highly skilled agents to concentrate on having more quality conversations with their customers.
---
"We have worked with our trusted partner illion Digital Tech Solutions to tailor our digital collections strategy, identifying where we can make the customer journey more streamlined, focusing on automation and self-service which will improve the overall customer experience.
WebPay has become a popular payment channel and shows the appetite for customers to choose convenient, self-service payment options. The share of cash collected between WebPay and our other payment channels has increased incrementally month on month and is yet to show signs of peaking. This suggests that once a customer engages with this channel, they are inclined to continue using it".
– Matthew Mattock, Collections Strategy Manager at Telefónica UK
---
Want to learn more about illion Digital Tech Solutions and how we can help your business to streamline the payments and collections process? Contact us today