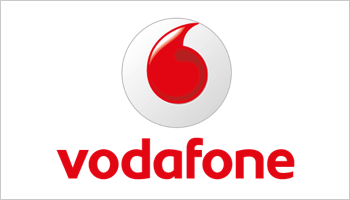 About Vodafone: Operating in 20 countries, Vodafone is the world's leading mobile communications group with around 340 million customers worldwide. Global HQ is based in the UK and employs over 80,000 staff. With 19.1 million customers equating to revenue of £5.3 billion last year, Vodafone UK is the fastest growing operator and the jewel in the Vodafone Global crown.
Industry: Telecommunications
Solution: illion Digital Tech Solutions
illion Digital Tech Solutions dramatically improved on the existing collection results in all base measures and collection KPI's, while reducing OPEX by 80%
---
Target
Success was based on achieving the same results as the Advisor-lead campaigns with a lower OPEX. In addition, churn and customer complaints were also monitored during this time.
Approach
Digital Tech Solutions leveraged its 26+ years in Automated Communications and Payments to provide Vodafone with a best-in-breed solution. By taking the time to understand Vodafone's requirements and success criteria, Digital Tech Solutions launched a 3-month proof-of-concept pilot for 20% of Vodafone's collection customers. After 4 weeks of operation, the trial was deemed a success, volumes were increased and new solutions launched.
KPI metrics
Reduce OPEX by reducing Advisor-lead calls
Reduce debtor days and overall debt risk
Reduce involuntary churn
Increase number of customers on Direct Debit
Increase cash collected
Increase volume of payments
Customer solutions included:
Collections – For customers whose bill is overdue, Digital Tech Solutions places an automated outbound call or SMS that provides the ability to make full account payment. Should the customer not be available, the customer can call back the number and receive the same experience.
Direct Debit – Customers whose Direct Debit has been cancelled or failed, are contacted allowing them to make payment for the overdue amount and setup a new DD instruction.
High Usage Alerts – Notify customers whose usage has increased unusually mid-billing period. The solution provides a running total which allows customers to adjust their usage, make a part-payment or simply confirm the usage is actually theirs.
Methodology
Digital Tech Solutions employed a consultative approach with Vodafone to understand their drivers and how an automated solution would work within (and enhance) their wider collection strategies.
Digital Tech Solutions worked with Vodafone to design bespoke solutions that have been easy to integrate, and deliver the forecasted results.
Three key factors were highlighted during the requirement stage that were key to success:
Simplicity (achieving both speed and trust)
Consistency
Future-proof
The existing collection strategy leveraged high cost, Advisor-lead outbound activity that generated low contact rates. Due to the high OPEX associated with live agents, Vodafone could only contact a small percentage of its overdue customers. Vodafone were looking for a significant reduction in OPEX across its collection's activity without impact to key collection metrics.
Benefits
Overall the self-serve pilot has supported the need and benefits for a fully automated collections experience
Avoids a potentially embarrassing and awkward discussion with an Advisor (customers feel obliged to explain their personal situation)
An automated 24/7 self-serve option still offers Vodafone customers great service – fact surveys reveal it is the preferred customer option.
Results
Digital Tech Solutions dramatically improved on the existing collection results in all base measures and collection KPI's, while reducing OPEX by 80%:
9% reduction in involuntary churn from never-paid customer type
Six-fold increase in cash collected
80% reduction in operating expenses
20% increase in customer interaction rates
Customer experience surveys have shown less than a third of customers preferred using an Advisor over Vodafone's automated services.
---
"Working with illion Digital Tech Solutions has allowed Vodafone to create a highly scalable solution, offering [our customers] 24/7 self-service, compared to traditional contact center methods. "".
– Lee Simmons, Vodafone UK
---
Want to learn more about illion Digital Tech Solutions and how we can help your business to streamline the payments and collections process? Contact us today